Sound Communications has been in the CCTV, Access Control, Systems Integrations, and Court recording markets for over a decade. While we have had success with this division, we feel as though the name Sound Communications doesn't reflect this other division as well as it could. As a result we have decided to rebrand this part of the company to SCI-Integrated. Customers both future and present will still enjoy the full resources of Sound Communications and there will be no difference in the excellent customer service for which we are known. We have made significant changes to the division and expect that with the change of branding it will help us reach the goals that we have put in place.

With cutting edge technology, the Mobile Digital Video Recorder (MDVR) system from Sound Communications delivers the best in video and audio digital recording. Featuring superior mobile DVRs, in-car, high-res cameras, and wireless body pack microphones, this professional surveillance system provides indisputable courtroom evidence. Ideal for law enforcement and emergency vehicles and any mode of public transportation, Sound Communications will help you determine the best Mobile DVR system solution for your organization.
Mobile DVR System
The Sound Communications Mobile DVR is a rugged, multi-channel device that features state-of-the-art digital compression producing the highest quality recordings in the industry. This advanced technology will reliably provide sharp images time after time. With no moving hard drive parts or tapes to wear out, this dependable digital image recording system provides exceptional continuous performance.
In-car, high-res cameras are programmable to instantly turn on when the vehicle is started or when the lights or sirens are activated. An additional 60 seconds of buffered history is recorded prior to the triggered activation, often providing essential video data.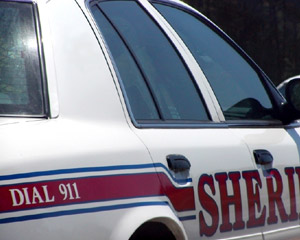 The Sound Communications Mobile DVR system features instantaneously synced audio/ video playback that can be transmitted wirelessly via 3G or similar technology. This allows dispatchers and other authorized personnel to view real-time streaming video. An imprint of live streaming GPS coordinates can be integrated with Google maps and played back on dual Sound Communications screens. This data can solidify locations as the video is being recorded.
Both the windshield and backseat cameras are equipped with built-in microphones to record live audio inside the vehicle. With the portable body pack microphone, law enforcement agents can record conversations that take place outside the vehicle, for instance during a traffic stop.
Data storage is very flexible with the Sound Communications Mobile DVR system. All in-car DVR video and audio recordings are stored directly onto a compact flash drive and the system can also be enhanced with wireless upload capabilities. For example, wireless upload could be triggered the moment a police vehicle arrives at the police station.
Additional Sound Communications Mobile DVR features:
Two or four channel video and two channel audio
Digitally watermarked for video authentication
MJPEG recording for proven court-admissible evidence
The SCI Mobile DVR system can be shipped anywhere in the U.S. and Sound Communications technicians are also available for on-site installations within our service area.
Providing the most versatile and reliable technology and service is what Sound Communications does best. Call today to speak with one of our knowledgeable representatives to discuss how the Mobile DVR system can be utilized for your agency or organization.

Download Mobile DVR flyer