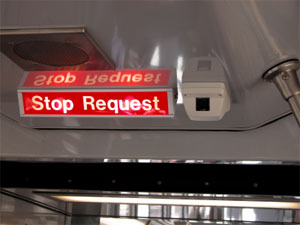 Sound Communications offers the most advanced equipment and technology with our state-of-the-art advanced digital audio and video recording systems. These vehicular surveillance systems provide dependable and accurate recording for any type of public transportation, like taxis, buses and subways, or terminals or delivery fleets. Reliable equipment and exceptional 24/7 customer service are two hallmarks you can count on from Sound Communications.
Our Mobile DVR System is a multi-channel device that features state-of-the-art digital compression that produces the highest quality recordings in the industry. This advanced technology will reliably provide sharp images time after time.
With no moving hard drive parts or tapes to wear out, this dependable digital image recording system provides exceptional continuous performance.