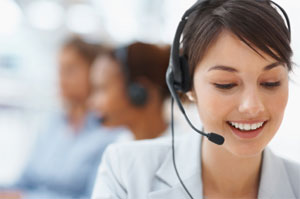 With a heightened awareness of customer service and security requirements, Sound Communications offers leading-edge technology with our digital audio and video full-time recording, enhanced Contact Centers and Access Control Systems. These systems provide you with the dependability and flexibility needed to professionally manage your business. The ancillary system enhancements can greatly improve employee performance and compliance and efficiently record all footage on just one source. We also offer Event Security, called the Mobil Watchdog, to deter vandalism to remote power stations. With Sound Communications, you can expect exceptional customer service and our expert technical support is available to you 24/7.
This Stationary DVR Surveillance System provides multi-channeled, high quality digital audio and video recording with advanced digital compression to deliver exceptional clarity that will never deteriorate. Immediate audio and video playback enables authorized personnel to monitor surveillance areas in near real-time video or to review archival recorded images.
Our state-of-the-art Access Control Systems are installed to provide superior security for your organization. Designed to meet your facility requirements, these security systems are very flexible and can be upgraded and expanded at any time.
This enhanced Contact Center is the ideal call recording solution needed to monitor and capture customer interactions for improved satisfaction with all methods of communication whether with phone, email, live chat or faxes. Our Call Centers offer analytic and Workforce Management capabilities that can be used to increase employee productivity and performance for companies of any size.
Our Mobile Watchdog provides professional, portable security that can be transported and set up easily. Equipped with tilt, pan and zoom capabilities, the digital cameras produce hi-res quality images that is recorded and stored efficiently on a compact flash drive. These cameras can be monitored and adjusted remotely to capture specific activity.